Ongoing groups and classes with a goal of social and spiritual growth
Spiritual Study Group
Hybrid Meeting-combination Live and Zoom.  See the Calendar of Events for details
Men's Group - Tuesdays mornings 
9:00 am Meeting place varies so contact Chris for location. Members take turns bringing a spiritual topic to discus. Chris: chris@peacefulpoint.com
Women of Unity Five Cities 
Meet once per month for activities and fellowship. Places, dates, and times vary per month. Our intention is to share spiritual topics while socializing and supporting each individual's life journey. For information contact Glenda Allen at (951) 345-0493 or Tink Landers on (805) 550-0348.
Online Prayer and Meditation Group
Zoom Online Prayer Meeting every Wednesday, 10:00 am (Pacific time) Everyone is invited. Contact Brian to get on the mailng list:  revbrian.walker@gmail.com
Power of Eight Intention Circle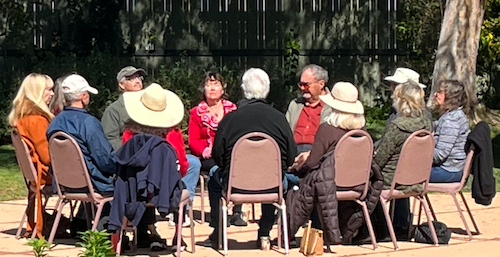 When individuals in a group focus their intention together on a single target, a powerful collective dynamic emerges that can heal longstanding conditions, mend fractured relationships, lower violence, and even rekindle life purpose. Meeting in-person at the Victorian and on Zoom. Click here for details 
Engaged Spirituality Team 
The Engaged Spirituality Team supports the positive evolution of the human family and the planet by applying New Thought spiritual principles to create a world that works for everyone. See the Calendar of Events for upcoming activities. Meeting once a month.  More information
Choir 
Fun group meets to rehearse and perform 3 or 4 concerts a year. No previous experience required, just a desire to sing.  
Link to a sample concert.
Ukulele Group 
Unity Ukes is open to Unity and non-Unity beginners and more advanced players. We have songs to practice so all you need to bring is your ukulele, music stand and be prepared to have fun! See Event Calendar for practice times.
Contact Richard Long for detailed information. richardlong1@gmail.com
Aging Gracefully Support Group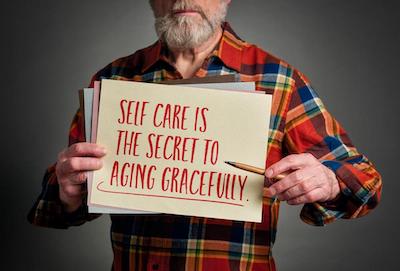 We all age, but there are some things we can do to slow the aging process. The New Perspective on Aging class  stressed the key areas where we can look at our lifestyle and make positive choices. Self-care is the key to aging gracefully. The key areas are: Plant based diet and hydration; Moderate exercise; Keeping our brain active; Positive mindset; Adequate sleep; Reducing stress.
The Unity Ageing Gracefully Support Group meets once a month on Zoom, 6:30 pm on the second Thursday of the month to share our ideas and experiences in those areas. We are also planning occasional in-person meeting where we will get together for a potluck featuring plant based dishes with sharing of the recipes. It will be a great learning experience and fun!
If you want more information or would like to be part of the support group, contact Chris to get on the mailing list. chris@peacefulpoint.com